Dixwazin hîn berfirehtir ragihînin? Yên me sepana wergerandina ziman dihêle hûn bi her zimanî di têlefona xwe de biaxifin. Sepan wê hingê 'diaxive' werger bi zimanê xweyê xwestî.
Silav Bi Zimanên Din: Silavên Hevbeş
Bi Englishngilîzî, em ji bo silavkirin û hevdîtina hema hema her kesî peyva 'silav' bikar tînin. Em wê ji bo hevdîtina mirovên nû bikar tînin, naskirina hevalên berê û xîtabî kesên din.
Em bixwe jî lêdixin "Merheba, Dema ku em beşdarî konferansek an bûyerek torê dibin, li ser lepikên me dimeşin.
Alternatîfa eşkere ya peyvê 'hello' e 'hi' in English. If we want to be very informal or even if we
want to add a little sarcasm to the greeting, we use the shorter form.
Other languages have words similar to the English 'hello,' and native speakers use these words similarly. Bi Englishngilîzî, we also have a variety of words and phrases that essentially mean the same thing as hello — more or less.
One of the most commonly used synonyms of 'hello' used to be 'good day.' These days, you don't hear many Americans greeting each other by saying, "Good day," but people in other countries still use this phrase commonly.
Saying 'hello' in other languages is one of the easiest ways to learn how to greet someone.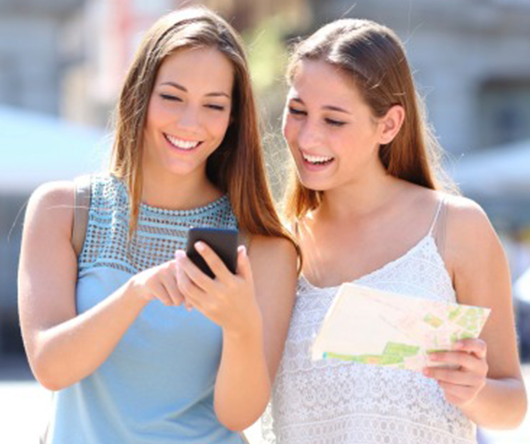 Merheba Bi Fransî
Frensî bi gelemperî guhertoya 'roj baş.' Bi kar tînin, dibe ku tu bibêjî, "Bonjour, comment allez-vous ?" An, "Good day, halê we çawa ye?"
Wergera rasterast a 'silav' e 'allo.' Her du peyv bi heman awayî têne bilêv kirin. Fransî wê bilêv dikin ah-low, dema ku bi îngilîzî em dibêjin, "Hell-low."
Silav Bi Spanî
Spanî-axaftvan (hem li Amerîkaya Latîn û hem jî li Spanyayê) gotin, "Buenos días," (pir dişibihe fransizan). Lê wergera rasterast a 'silav' bi spanî ye 'hola.' Pir gelemperî ye ku hûn bi gotinê silavê bidin kesek ku hûn nas dikin, "Hola, como estas?" An, "Slav, halê we çawa ye?"
Heke hûn bi zimanên din silavê dibêjin, wek spanî, dema ku cara yekem kesek hevdîtin kir, hûn bi gelemperî dibêjin, "Mucho gusto," an, "bi dîtina ve kêfxweşim."
Silav Bi Almanî
Li Elmanan peyvek heye ku tê wateya 'silav' ku dişibihe Frensî 'allo.' Li Almanya, tu dibêjî, "Halo," gava ku hûn dixwazin ji yekî re 'silav' bêjin. Ew eynî wekî peyva Frensî tê bilêv kirin - lê eşkere ye ku ew cûda tê nivîsandin.
Hello In Italian
Italiantalî yek ji wan çend zimanên romantîkî yên li ser vê navnîşê ye ku peyvek wê tune ku wekî 'silav.' Li şûna wê hebe, Ianstalî dibêjin, "Ciao!" gava ku ew dixwazin silavê bidin. Ew jî vê peyvê bikar tînin da ku bibêjin 'bi xatirê we,'Jî! Peyvên din ên ku tê wateya 'silav' di nav de 'pronto' û 'salve.' Heke hûn cara yekem bi kesek re hevdîtin dikin, hûn jî dikarin bibêjin, 'piacere,' ku tê wateya 'ji nasîna te kêfxweş im.'
Silav Bi Rûsî
Peyva rûsî ya 'silav' e 'privet.' Ji ber ku Rûsya alfabeyek bikar tîne ku ji ya îngilîzî û zimanên romantîkî cuda ye, awayê ku hûn dibînin ev bi rûsî hatî nivîsandin ev e 'Привет.'
Silav Bi Mandarin Chinese
Yek ji yên herî Hevokên ku bi gelemperî di Mandarin Chinese de têne bikar anîn guhertoya wan a 'merheba' ye,' 'ni hao.' Bi Mandarin, peyv bi bikaranîna sembolan tê nivîsandin. 'Ni hao' dixuye wek 你好 di Mandarin de. Ev peyv di heman demê de yek ji wan peyvên Mandarinî yên ku herî zêde têne zanîn ji hêla kesên ku Mandarin wekî zimanê zikmakî nizanin tê gotin. Dixwazin bêtir zanibin bêjeyên hevpar ên Çînî? Me we girtiye!
Silav Bi Portekîzî
Portekîzî guhertoya xweya 'silav' heye ku dibe ku di zimanên romantîkî yên din de ne mîna gotinê be lê mîna wê xuya dike. Portekîzî dibêjin, "Olá," gava ku ew dixwazin silavê bidin kesekî.
Hello In Japanese
Hûn dikarin texmîn bikin ka meriv çawa bi japonî dibêje 'silav'? Ev yek ji awayên herî gelemperî tê zanîn e ku meriv bi zimanên din bibêje 'silav'. Heke hûn peyvê bi îngilîzî derdixin, xuya dike: Kon'nichiwa. Heke hûn dixwazin wê bi karanîna sembolên Japonî binivîsin, xuya dike: こんにちは.
Dixwazin di derbarê zimanên kêm -temsîlkirî de bêtir zanibin mîna Malayî? Li sepana wergera zimanê me binihêrin, li ser heye Google Play ji bo Android an Apple Store ji bo iOS.
Hello In Korean
Koreyî, mîna gelek zimanên ku li Asyayê têne bikar anîn, alfabeya xwe bi kar tîne, ji alfabeya îngilîzî cuda ye. Li Koreyê, tê gotin hangul. Ger hûn dixwazin peyva 'silav' bi Koreyî binivîsin, hûn ê wiya bi van sembolan bikin: 여보세요.
Di rastnivîsa fonetîkî ya Englishngilîzî de peyv dişibe: Yeoboseyo. Bi zimanên din dibêjin 'merheba', wek Koreyî awayek hêsan e ku meriv bandorê li hevalên xwe yên ku bi Englishngilîzî niştecî ne, bike.
Merheba Bi Erebî
Erebî de tê axaftin 25 welatan, ji ber vê yekê hûn ê vê peyva ku tê wateya 'silav' li Misrê bibihîzin, Iraq, Urdun, Kuwêt, Fas û Qatar, tenê çend navan. Ger hûn dixwazin peyvê bi dengekî bilind bibêjin, tu dibêjî, "Marhabaan." Peyvên nivîsandî dişibihe: هتاف للترحيب.
Dixwazin hîn kûrtir biçin? Çend keşif bikin hevokên spanî yên hevpar an hinekan fêr bibin Englishngilîzî-Farisî şîret û hîle.