1. Essential Travel Documents
To travel to Europe, you'll need all of your essential travel documents, like:
Your passport or visa
Flight information
International Driving Permit (if you plan to rent a car)
Car rental confirmation
Hotel confirmations
It's a good idea to have backup copies of your documents (digital or physical) just in case you lose the originals. If you don't want to worry about losing physical backup copies, you can scan your documents and email them to yourself for easy access anywhere, anytime.
2. Translation App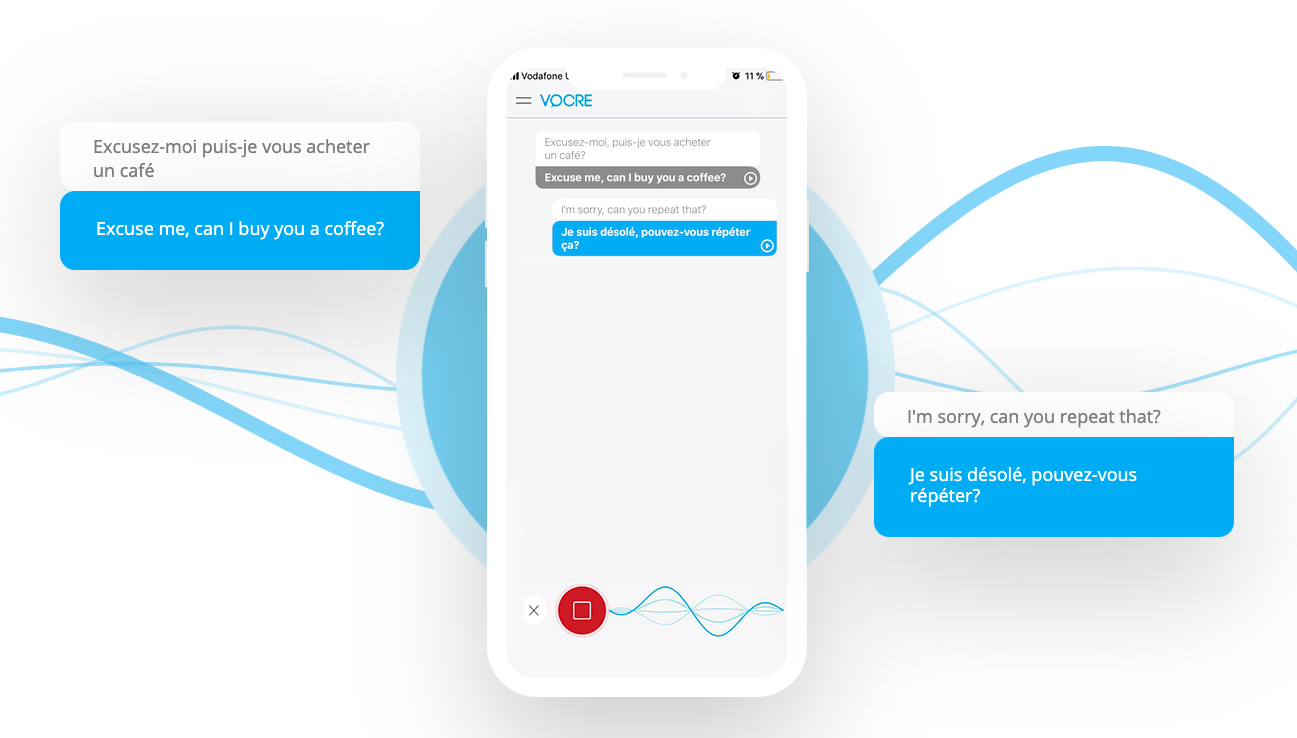 Although English is widely spoken in many major cities throughout Europe, it's helpful to have a translation app on hand to speak with locals or when traveling to places off the beaten path.
Vocre (available for iPhones and Android devices) makes it easy to communicate with people who don't speak your native language. Just speak into your smartphone, and Vocre will instantly translate to your chosen language (pick from 59 different languages).
With an app like Vocre on hand, you don't have to feel intimidated about traveling to areas where you may not find English speakers. It also allows you to have meaningful conversations with locals to truly immerse yourself in the local culture. At the end of the day, that's what traveling is all about, isn't it? Meeting new people and learning about their life experiences. Vocre helps you do just that.
3. Cash
Credit cards are generally accepted throughout Europe, especially in cities. However, you never know where and when you may need cash, so make sure that you have some on you at all times.
The simplest way to get cash is to use an ATM while you're abroad. Withdraw money as needed every few days. You can still use your credit card if you wish, but be mindful of any currency exchange fees or foreign transaction fees you may incur.
4. Travel Plug Adapter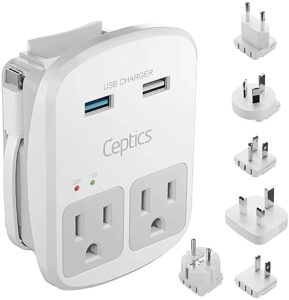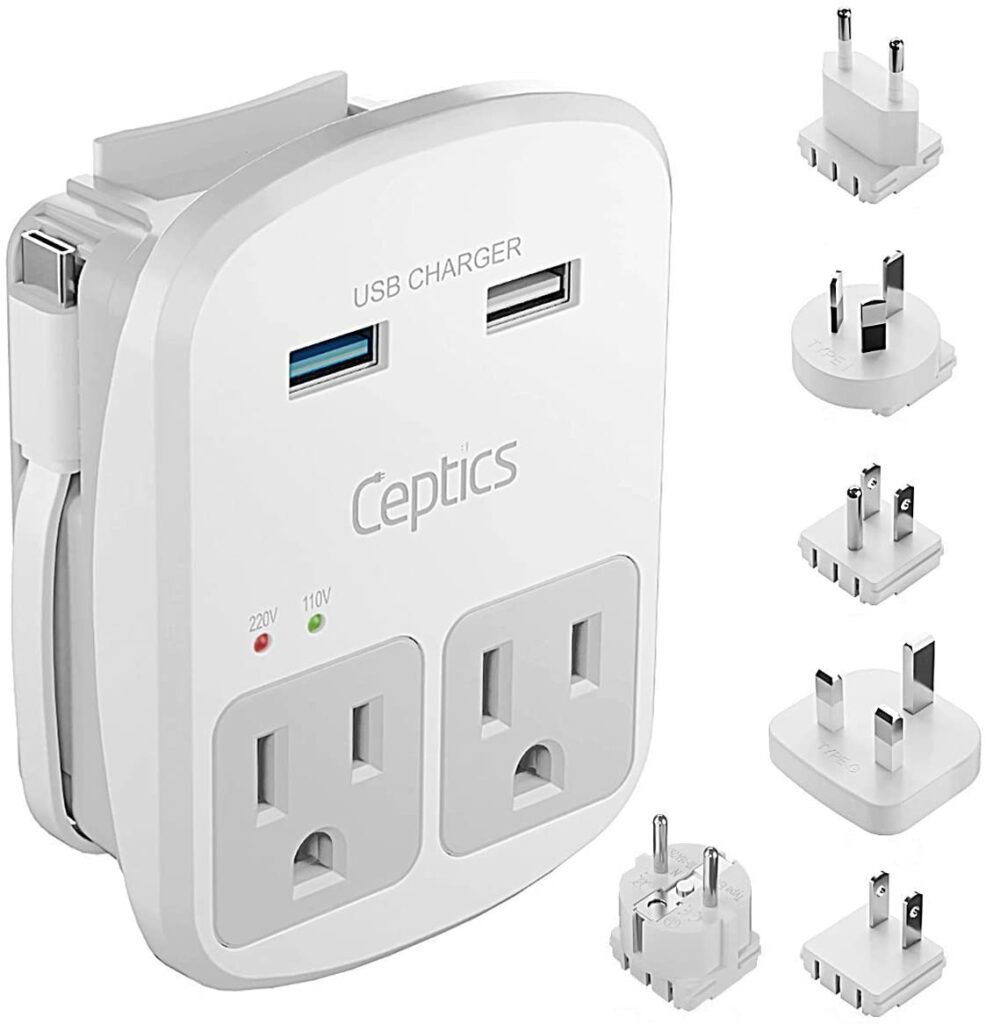 At some point during your trip, you're going to have to recharge your smartphone. You'll need a travel plug adapter if you're traveling from a country outside of Europe.
All-in-one adapters are a great option (different European countries use different plugs), and many of them also have USB ports to make phone charging even easier.
If you need to plug in any devices while traveling in Europe, don't leave home without your plug adapter. Amazon has a lot of great travel adapter kits.
5. Comfortable Walking Shoes
If you truly want to experience Europe, you'll need to do a lot of walking. Virtually all European cities are walkable. You'll be spending most of your days on hard sidewalks and cobblestones. Make sure that you pack a pair (or two) of comfortable walking shoes.
Slip-on sneakers are great for sightseeing. If the weather is right, sandals will keep your feet comfortable and cool. Leave your athletic shoes at home (unless you're hiking) and stick to a basic comfortable sneaker.
6. International Phone Plan
While traveling through Europe, you'll still want to stay connected. Whether it's to call the hotel to ask a question or check in with a loved one back home, having cell service while you're abroad can be incredibly convenient (and necessary).
If your phone can be used abroad, consider using an international phone plan while you're away.
Most major carriers have special international or travel plans that will allow you to stay connected without racking up fees. If switching to one of these plans isn't an option, expect to rely heavily on Wi-Fi while you're away to send messages or keep in touch.
7. Filtering Water Bottle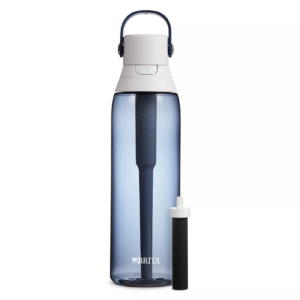 Most European destinations have excellent water that's perfectly safe to drink, but if you'd rather play it safe, a filtering water bottle is a great option. Packing a filtering water bottle will help you avoid plastic water bottles and ensure that you always have clean drinking water on hand.
Many filtering water bottles will remove E. coli, Salmonella and other impurities that can make you sick. Even though you probably won't have to worry about drinking the tap water, it's still convenient and handy to carry around your own water bottle. Many European cities have drinking fountains where you can refill your bottle and save some cash in the process. Here's the Brita Filtering water bottle you can pickup at Target.
8. Helpful Apps
Before you head out on your European adventure, take the time to download any helpful apps that you may need, such as:
Navigation apps
Email apps
Transportation schedule apps
Financial apps
You can download these once you arrive, but in all of the excitement of the trip ahead, you may forget something you may need later on. If you already have all of the apps you'll need during your trip, you can spend more time enjoying your trip and less time glued to a screen.
These are just eight of the many essentials you'll want to take on your trip to Europe. Of course, the basics – comfortable clothes, toiletries, etc. – should be on your list. But try not to overdo it. The less baggage you have, the easier it will be to roam and enjoy all that Europe has to offer.