1. Power Adapter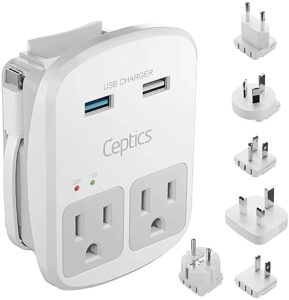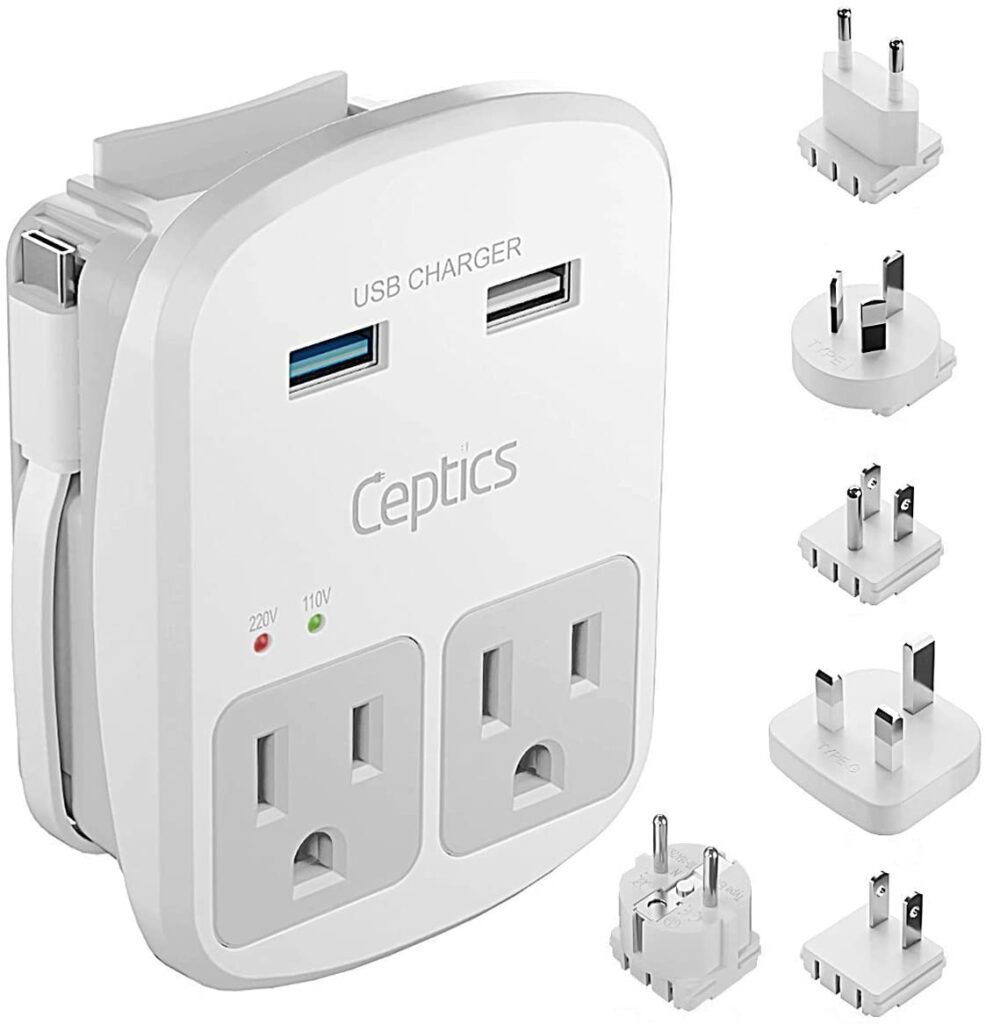 Electrical outlets in the United States and other countries are different than the ones in Spain. When you plug in your items, you'll plug into an outlet that produces 230V at 50 Hz. The prongs are also type C or F.
Travelers will want to look for a power adapter that will allow them to use their respective electronics in Spain.
At 230V, a lot of the lower voltage electronics will break if they were able to be plugged into these outlets. The converter you choose should also change the frequency so that you can use your electronics safely.
Take a look at your electronic labels to see what is required. If your label says 100-240V and 50/60Hz, it can be used anywhere in the world.
2. Travel Documents
Depending on where you live, you may or may not need a visa when visiting Spain. Since Spain is part of the EU, all visitors from Europe can come and go freely. United States visitors are part of the Schengen Agreement that allows them to stay in the country for up to 90 days without a visa.
You should bring a passport, driver's license and any pet documentation (if you brought your pet along). If in the EU, you'll need a pet passport and must have a microchip or clearly visible tattoo for pets. Health certificates, import permit, vaccine documents and other documents are needed for non-EU members.
3. Download the Vocre Translator+ App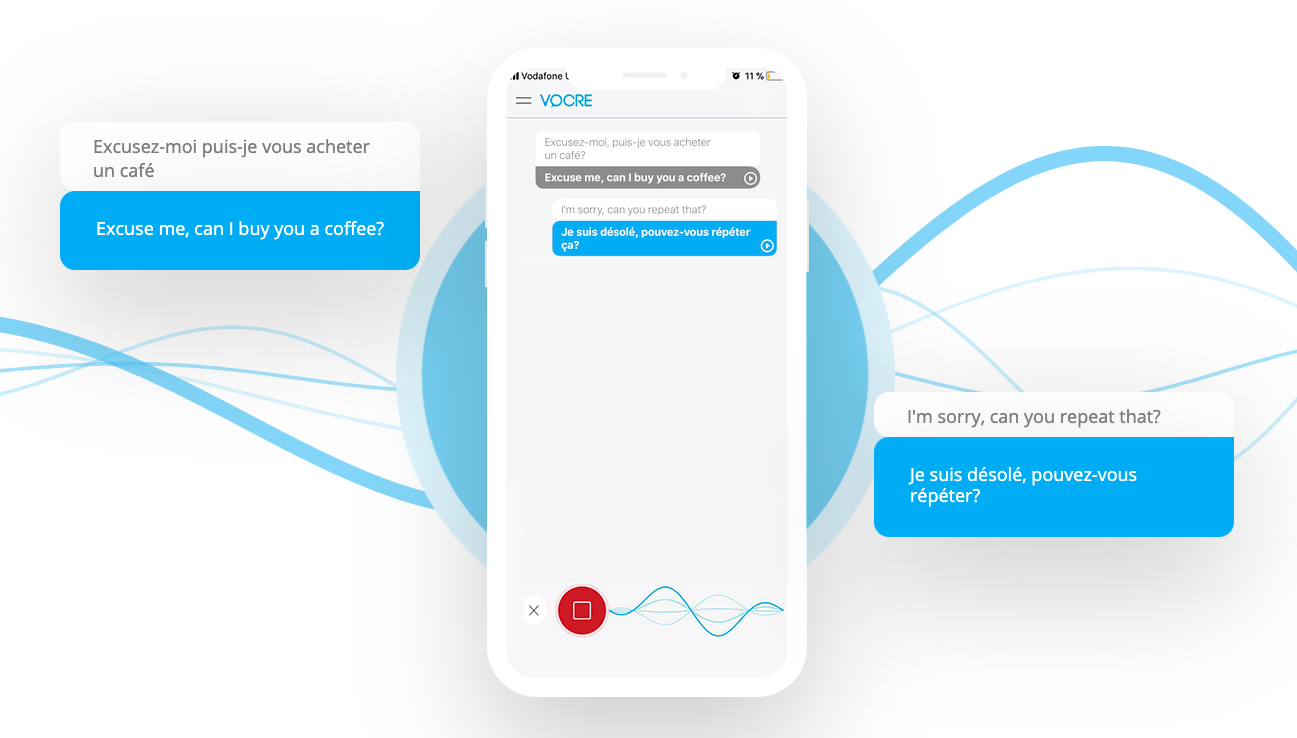 Want to make lifelong friends, order food or converse with locals? It's hard to do that if you haven't mastered Spanish. When traveling to Spain, knowing some phrases can help. But unless you have a lot of experience with speaking, you'll find that you can't hold high-level conversations.
Vocre is a translation app that breaks the language barriers you'll face in Spain.
As a language translator, all you have to do is "hit record," say what you want, and Vocre translates it to text. You can accept the text by tilting the phone, and Vocre's speech will say what you want to for you.
It's fast and easy to translate from multiple languages to Spanish.
When there are no language barriers, you can hail a taxi, speak to an Airbnb host or get around town easier. It's the perfect way to truly experience all that Spain has to offer.
Download the mobile app for translating on Android or iOS for free.
4. Cash
Spain has a robust credit card system and accepts almost all credit cards, but there are some exceptions. Taxis, for example, are a hit or miss, with some accepting credit cards and others not accepting them.
The card also must appear as the same name on your passport. Michael cannot be shortened to Mike, and vice versa.
Carrying around some cash for the rare occurrence that you can't use a credit card or debit card is recommended. Spain uses the euro, and the easiest way to exchange your currency is by using a debit card at an ATM. Banks, hotels and travel agencies will often have easy ways for you to exchange your currency.
5. Comfortable Walking Sneakers
Spain is beautiful, with beaches, historical sites and a lot of nature to see. A lot of people visit with their best attire for a night out on the town, and while this is a good idea, don't forget to bring along your comfortable walking shoes, too.
There are beautiful walks all throughout the country, including in:
Catalonia, where rocky mountain trails and wetlands are plentiful
Spanish Pyrenees, where you can walk through the Monte Perdido National Park
Alicante, where beautiful almond and citrus groves are abundant
And when walking around city centers and town, you'll need a comfortable pair of shoes unless you rely heavily on the taxi services to get around.
6. Travel Towel and Tote
Tourists and locals alike flock to the beautiful beaches of Spain. Resorts speckle these areas, and you'll also find an array of nightclubs and shops to browse. Beautiful beaches are all around the country, but you'll find the most frequented include:
Rodas Beach – one of the most beautiful, often listed as the best, beach with beautiful white sand beaches and blue water
Playa de Ses Illetes, located in Formentera, which is a more tranquil setting without the party life of Ibiza
La Concha Beach, located in San Sebastian, offers a beautiful cityscape and a party atmosphere with bars and nightclubs nearby
A travel towel and tote allows you to "beach hop." You'll find most of the popular beaches have high-end amenities minus some that are in smaller cities where people go to escape the crowds.
7. Neck Wallet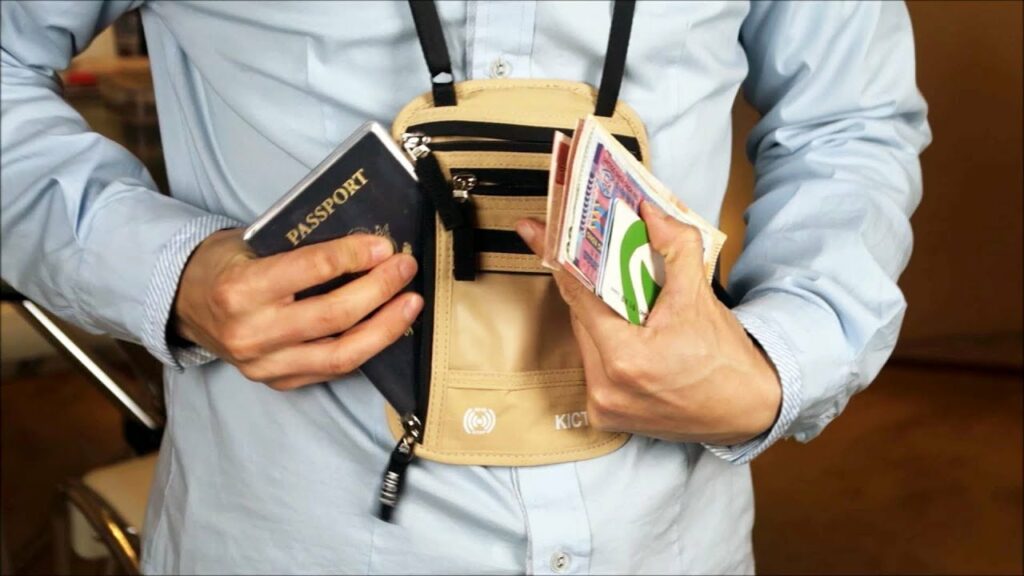 Spain, like many countries in Europe, has a problem with pickpockets. Locals will spot a tourist and steal their wallets and anything they have inside of them. One way to avoid this is to wear a neck wallet that you keep under your shirt.
Keep all of your important items in here, including debit cards, passport and cash. Keeping it under your shirt also keeps you safer.
Spain offers something for everyone, from beautiful scenery to good food, affordable prices and a rich history. If you bring along a few items from our list above, traveling to Spain will be even better – if that's possible.